Adapter TSSOP-8/DIL-8 ZIF
Adapter TSSOP-8/DIL-8 ZIF for SMD chips in TSSOP-8 package. Recommended for car electronics (eeprom in airbag and ecu boards).
TSSOP-8 -> DIL-8 (DIP-8) universal ZIF adapter

Adapter is compatible with TSSOP-8 SMD 8-pin devices with dimensions:
length (without pads): 4.3mm - 4.5mm (typical 4.4mm) / 169mil - 177mil (typical 173mil)
length (with pads): 6.2mm - 6.6mm (typical 6.4mm) / 244mil - 260mil (typical 244mil)
width: 2.9mm - 3.1mm (typical 3.0mm) / 114mil - 122mil (typical 118mil)
pitch: 0,65mm
Example devices:
M95010 | M95020 | M95040 | M95080 | M95160 | M95320 | M95640 | M95128 | M95256 | M95512 | M95M01 | M95M02 and more
Looking for programmer for these chips? Please check REVELPROG-IS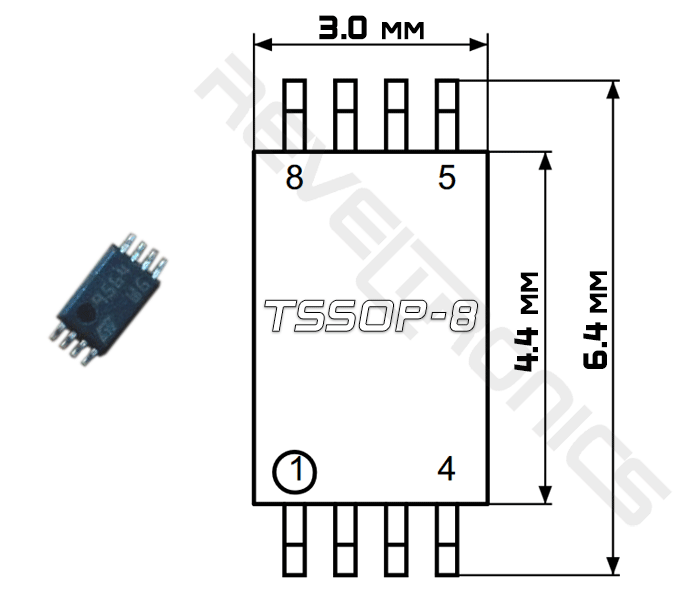 Subcategories
0 of 0 people found the following review helpful
3 years ago.
·
Very nice quality and it fits for 95160 eeprom from ECU
Was this review helpful to you?
Your cart has been updated