Temperature sensor for UTCOMP [1m] (waterproof)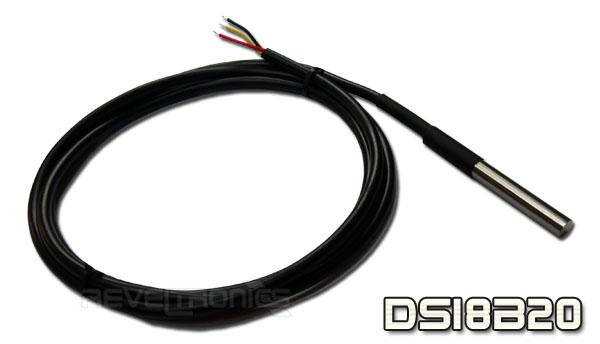 Digital temperature sensor for UTCOMP (DS18B20). Waterproof with 1m cable. Temperature range -55C...+125C (-67F ... +257F).
You can connect maximum 2pcs. to UTCOMP-3 and 4pcs. to UTCOMP-PRO
Technical data:
- symbol: DS18B20,
- package: waterproof,
- cable: 1m,
- measures temperatures from -55C to +125C (-67F to +257F),
- resolution: 0.1C,
Color wires:
- red: power supply (VCC)
- yellow: data (DQ)
- black: ground (GND)
There are currently no reviews.
Your cart has been updated