CR-PWM is a signal coverter for common-rail electromagnetic injectors. It gets injection control signal as a input, and gives injection timing (PWM) as a output.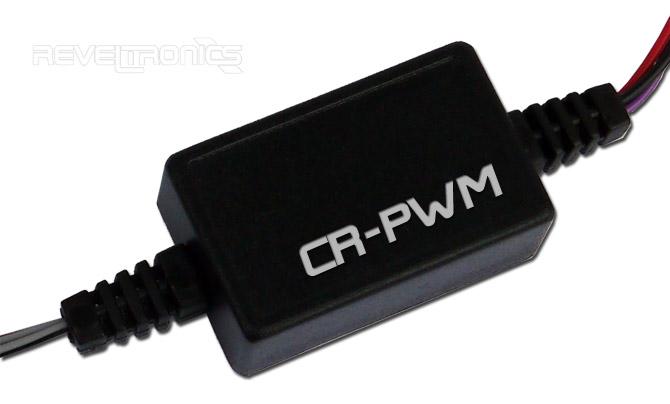 Example of use: injection timing calculation in diesel common-rail engine (signal conversion to PWM in BOSCH electromagnetic injectors):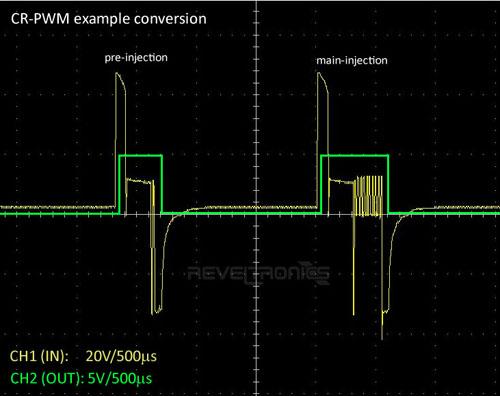 Technical data:
power supply: +12V or +24V DC (safe range: +9...+32V DC),
current consumption: max 12mA during conversion, max 2mA in idle,
input signal: control signal (+/-) for common-rail electromagnetic injector (BOSCH), voltage range max -150V..+150V, max frequency 100kHz,
output signal: injection timing (PWM 0-5V),
operational temperature: -40C...+85C.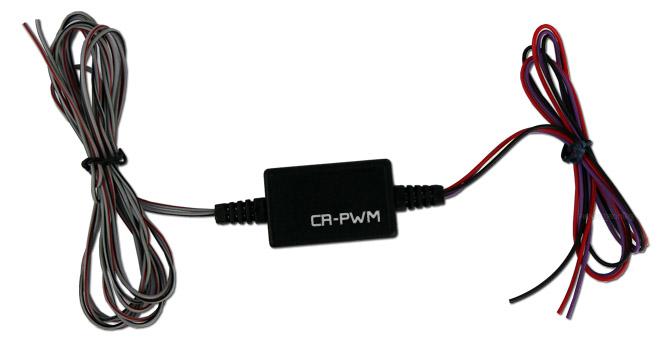 Wiring Diagram: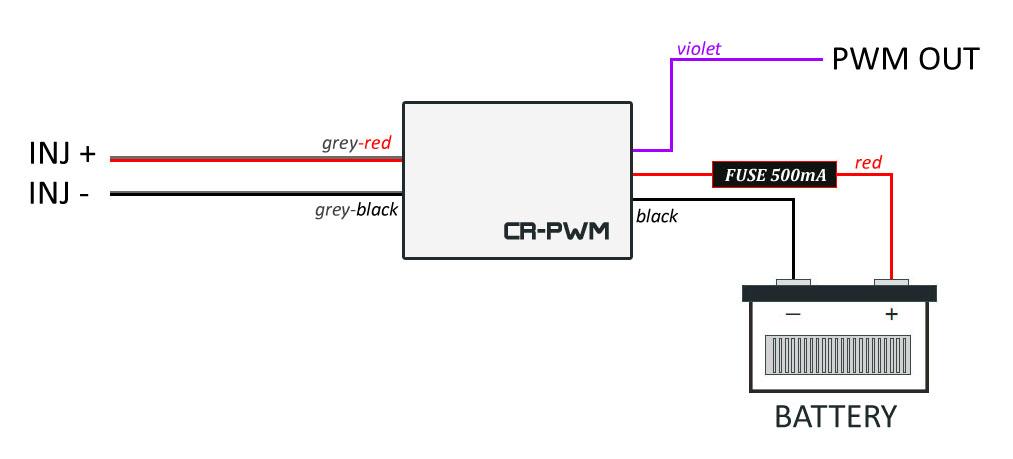 Download: